Hey all, and as you probably know, I have been absent from this website for quite a while. So, I wanted to make it up to you by giving a summary of all the news we received from the March Direct to now. It might seem long and unnecessary, but I owe this to all of you for being absent since February. No more wasting time, let's go!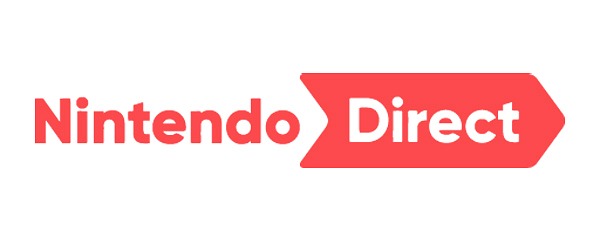 Nintendo March Direct: During the Direct, many games were announced. For 3DS, we have Wario Ware Gold, Dillon's Dead-Heat Breakers, Luigi's Mansion, Captain Toad: Treasure Tracker, Sushi Striker: The Way of Sushido, and Mario & Luigi: Bowser's Inside Story + Bowser Jr.'s Story (the only 2019 game out of these). For Nintendo Switch, we have Okami HD, Sushi Striker: The Way of Sushido, Octopath Traveler, Captain Toad: Treasure Tracker, Crash Bandicoot N. Sane Trilogy, South Park: The Fractured But Whole, a Dark Souls Remaster Amiibo, Travis Strikes Again: No More Heroes, Little Nightmares: Complete Edition, Undertale, Hyrule Warriors: Definitive Edition, and Mario Tennis Aces info. More details at Nintendo's website…. and oh wait there was one more announcement, SMASH BROS FOR NINTENDO SWITCH IN 2018!!
Nintendo Labo: Nintendo surprised us all saying a random trailer was dropping on their channel about a product for kids and kids at heart. It was later that day when Nintendo unveiled Nintendo Labo, a cardboard product made similarly in concept to LEGOs. Nintendo Labo was released in May with two editions: the Variety Kit and the Robot Kit. The Varitey Kit came with buildable sets including the piano, fishing rod, motorcycle, R.C. car, and the house for $70. The Robot Kit came with a buildable and wearable robot for $80.
Game releases: Kirby Star Allies, Donkey Kong Tropical Freeze, Hyrule Warriors Definitive Edition, Naruto Ninja Storm Trilogy, and Mega Man Legacy Collection 1 and 2.
SXSW Sonic News: Firstly, Sonic Mania Plus was announced to July 17, 2018. It will feature Ray and Mighty as playable characters and feature four player multiplayer. It will also have a brand new Encore mode! It will be $5 as DLC or you can buy a physical version with a 32 page art book for $30. Also, a new Sonic racing game was teased. Finally, a Sonic Mania web series named Sonic Mania Adventures was announced. Since then, three Sonic Mania Adventures episodes have released and the Sonic racing game was announced to be Team Sonic Racing.
Pokémon News: Detective Pikachu has been released for the 3DS family of systems. Since then, a ton, and I mean a ton of rumors surfaced about the Let's Go games. They were all mostly true and Pokémon Let's Go Pikachu and Pokémon Let's Go Eevee were announced, which just gave Emily Rogers more credibility. I will release an article separately about all the info we received for the Let's Go games. Also, Pokémon Quest was announced and released. Finally, a mainline core Pokémon RPG will be releasing in the second half of 2019.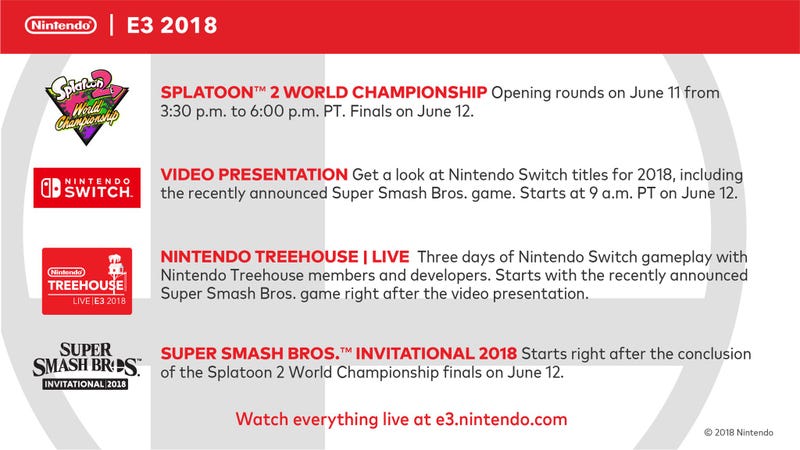 E3 details: Nintendo's E3 Direct Presentation will be airing on June 12, at 12:00 PM EST/ 9:00 AM PT. The only game 100% confirmed to show up at E3 is Super Smash Bros. For Nintendo Switch. There will be a Splatoon 2 and Smash Bros tournament after the presentation, as well as Treehouse Live. GET HYPED!
Thank you all for reading. I am sorry I was absent since February. Anyways, thank you so much for reading and have a fantastic rest of your week!