We have gotten a good amount of Nintendo Switch news today. One of them might be a confirmation for Dragon Ball FighterZ on Switch! I'm too excited to even write a longer intro, so let's get to it!
Let us begin with the first bit of news, which is that Paladins will be arriving on Nintendo Switch on June 12, 2018. It will release via a Founder's Pack, which serves as an early access version of the game for $30. Purchasers who buy the Founder's Pack will receive access to all of the game's champions (as well as any future ones) and cosmetic gear. It was confirmed to have 60 fps gameplay and crossplay with Xbox One and PC users. However, a free to play version of Paladins will be launching this summer. The announcement of Paladins as well as the finding of Fortnite data in the eShop could lead to a potential E3 leak being true, which would also confirm Dragon Ball FighterZ, Overcooked 2, Killer Queen Black and of course Fortnite.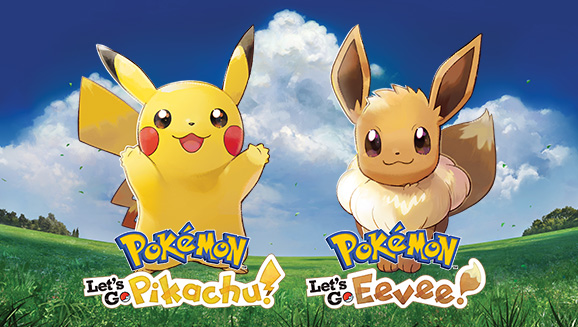 Pokémon Let's Go, Pikachu! and Pokémon Let's Go, Eevee will be requiring motion or touch controls to capture Pokémon. While not very convenient to some, I personally don't have a problem with it. As a reminder, they will be releasing on November 16, 2018 for $59.99 each.
Nintendo is partnering with Anker to make us a Switch battery pack designed with USB-C. There will be two battery packs; the Anker PowerCore 21000 PD which provides five re charges for $89.99, and the Anker PowerCore 13400 PD which provides three full charges for $69.99. It will charge your Nintendo Switch in below three hours even while playing. They will be available for pre order near the end of June.
According to Twitch's E3 livestream schedule, Nintendo's E3 Direct will be 45 minutes long! If you're going crazy about it, I AM TO. However, they listed the same length for Microsoft's press conference which we know is not true and Nintendo has not straight up confirmed it. But let's still be hopeful, as it got the date and time of the Direct correct!
That's all the news I've got for today. Be sure to leave a comment below to let me know what you think. Thanks for reading, and I will see you next time 🙂